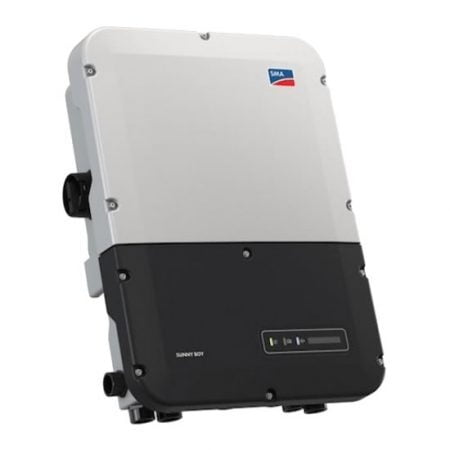 Sunny Boy 3.8-US
Non-returnable
SMA Sunny Boy 3800W Grid Tied Inverter for Residential SB3.8-1SP-US-41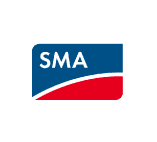 The residential PV market is changing rapidly. Your bottom line matters more than ever—so we've designed a superior residential solution to help you decrease costs at every stage of your business operations. The Sunny Boy 3.0-US/3.8- US/5.0-US/6.0-US/7.0-US/7.7-US join the SMA lineup of field-proven solar technology backed by the world's #1 service team, along with a wealth of improvements.
The newest Sunny Boy-US now brings even more value- added features to the Power+ Solution, including:

SMA ShadeFix optimization offers superior energy production with a reduced component count versus traditional optimizers, which provides maximum reliability
SunSpec certified rapid shutdown technology is the simplest way to achieve compliance with NEC 2017
Advanced AFCI compliant to new Standard UL 1699B Ed.1 for arc fault protection – delivering improved safety and reliability while allowing for automatic resetting
Streamline your business operations and provide added value to your customers with SMA Smart Connected
California Rule 21 compliance is fast and easy! Check the Downloads tab for configuration files
SMA's SunSpec certified shutdown device

SMA's SunSpec certified rapid shutdown device offers the fastest, most reliable, and safest method for complying with NEC 2017 690.12. Using far fewer components than more complex alternatives, SMA's SunSpec certified shutdown device is a plug-and-play solution that operates on a simple powerline signal, reducing commissioning requirements. The device operates on the industry standard SunSpec rapid shutdown signal, improving performance and reliability.

What is SMA Smart Connected?

However infrequent they occur, service calls can be lengthy, unnecessary and will most certainly impact a PV installer's bottom line. SMA's new Smart Connected feature offers a proactive solution that saves installers time and money while maximizing system owners' power production.

This fully-automated functionality requires only a simple activation in Sunny Portal and a residential PV system will immediately benefit from SMA's intelligent monitoring technology. No other solar solutions provider can offer this level of investment security, making SMA the ideal partner for residential PV.
PDF Downloads